ADAM-2D
Apparent Dispersion Analysis of Multi-component Data - 2D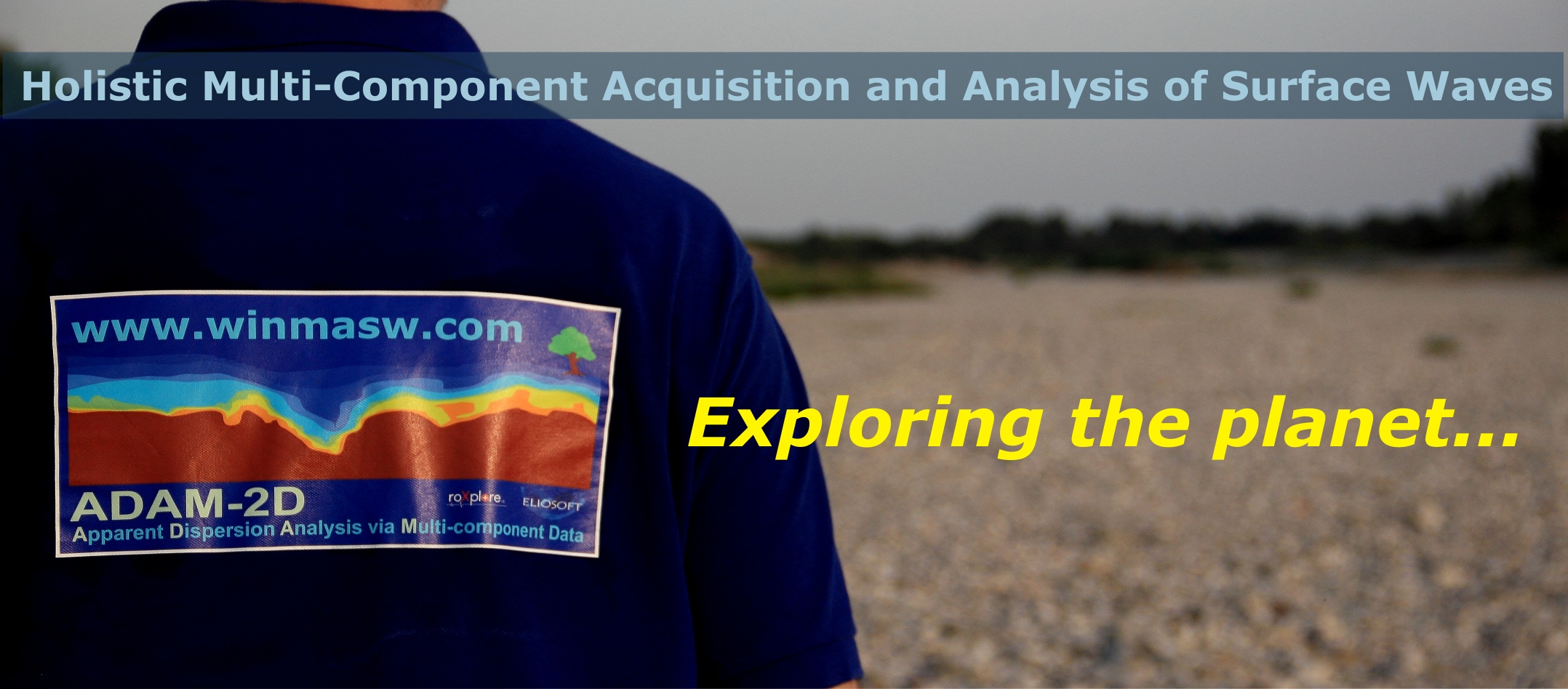 Servizio di acquisizione ed elaborazione di dati multi-componente per la caratterizzazione 2D e 3D di vaste aree.
Grazie alla sinergia con aziende partner europee specializzate nell'ambito dell'acquisizione di dati sismici (dotate dell'equipaggiamento adatto per l'acquisizione di dati su vaste aree, vedi ad es. land streamer) e alle nostre procedure di analisi congiunta multi-componente FVS (Full Velocity Spectrum - vedi Dal Moro et al., 2014), Eliosoft è in grado di acquisire ed elaborare dati utili alla caratterizzazione geotecnica di vaste aree (2D e 3D).
La metodologia è presentata nel lavoro "Optimizing the exploration of vast areas via multi-component surface-wave analysis" (Dal Moro G. and Keller L.), Proceedings 77th EAGE Conference, June 1-4, 2015 (Madrid, Spain).
Qui la versione poster

Ulteriore articolo di riferimento "Multi-component Joint Analysis of Surface Waves" (Dal Moro G. , Moura R.M., Moustafa S., 2015 - Journal of Applied Geophysics).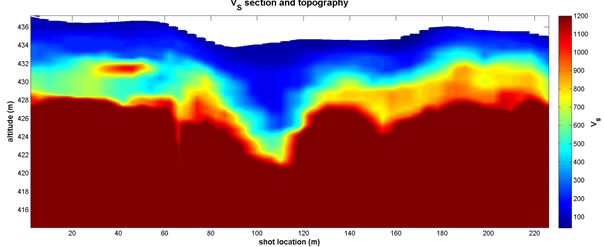 Profilo VS ottenuto dall'inversione congiunta FVS (Full Velocity Spectra) delle onde di Rayleigh e Love. L'indagine era finalizzata alla caratterizzazione geotecnica svolta per identificare il percorso più idoneo per un intervento di Horizontal Directional Drilling nelle Alpi Svizzere.


ADAM-2D in Svizzera

ADAM-2D in Armenia