About us
Since 2006 Eliosoft designs and develops innovative geophysical software applications and, to complete its offer, also provides a wide range of services related to the acquisition and analysis of seismic data in particular for near-surface applications.
Our activity is focused on the development of high-profile products and services for non-invasive site characterization, carried out mainly through the joint (multi-component) analysis of surface-wave propagation: MASW (Multi-channel Analysis of Surface Waves for both Rayleigh and Love waves), ESAC (Extended Spatial Autocorrelation), MFA (Multiple Filter Analysis), ReMi (Refraction Microtremors), HVSR (Horizontal-to-Vertical Spectral Ratio), HoliSurface® approach (a patented methodology), MAAM (Miniature Array Analysis of Microtremors), Full Velocity Spectrum (FVS) analyses and so forth.
Our mission is to define a robust subsurface model free from ambiguities and thus suitable for reliable geotechnical studies, seismic hazard and risk assessment, environmental applications and so forth. We can also acquire and analyze high-resolution seismic reflection and refraction (tomography) data as well as VSP (Vertical Seismic Profile).
The main software products are represented by winMASW®, software application for the joint analysis of seismic data, HoliSurface®, an innovative software application based on a patented methodology for efficiently acquire and analyze both active and passive seismic data and provide accurate Vs (shear-wave velocity) profiles in spite of the light equipment and the limited field effort and ELIOVSP, new software for downhole seismic able to compute the travel-times taking in full consideration the wave refraction, without approximating the path with rectilinear rays.
We also provide optimized field equipment - seismographs, seismic cables, geophones and so on - capable of acquiring high-quality seismic data which can be used to fully exploit our software applications and multi-component procedures.
Eliosoft has always distinguished in the scenario of the geotechnical and geophysical market for its educational activities, technical workshops and training organized in order to allow the end users to properly and fully exploit the most advanced procedures implemented in its software applications (such as, last in time, the joint analysis of multi-component data and the vibrational analyses on buildings). Thanks to the experience gained in over 20 years of R&D activities (see the list of our publications), more and more people all over the world had the chance to appreciate our work and quality.
We do not provide just software or hardware. We offer the knowledge necessary to acquire high-quality geophysical data and accomplished accurate analyses so to provide your clients with high-quality services.
The project

The Eliosoft project is lead by Giancarlo Dal Moro thanks to his wide research experience related to geophysical studies for non-invasive site characterization.
Giancarlo Dal Moro – GDM. MSc degree in Geological Sciences (110/110 cum laude) and PhD in "Geophysics of the Litosphere and Geodynamics" at the University of Trieste, Italy.
During the twenty years of post-graduate experience he has been working in different but related fields: geodynamics (tilt and strain-meter data for crustal deformation monitoring), seismic data processing and tomography, ground penetrating radar (GPR), remote sensing, surface wave analysis according to MASW, MFA, HoliSurface®, MAAM, ReMi, ESAC techniques, and joint inversion of seismic data.
Accomplished researches were performed both in Italian and international institutions (University of Trieste; OGS - Trieste; Charles University and Technical University - Prague; Geological and Geophysical Institute of Hungary (ELGI) - Budapest; German University of Technology - GUTECH in Oman; King Saud University - Riyadh, Saudi Arabia. Currently, he works at the Institute of Rock Structure and Mechanics of the Academy of Sciences (Prague, CZ).
At present, his research activities focus on the geophysical methods for site characterization: active and passive seismic (HoliSurface®, MAAM, MASW, ESAC, MFA, ReMi, HVSR, joint acquisition and analyses of seismic data, Full Velocity Spectrum - FVS inversion, ecc.), GPR and remote sensing, surface waves dispersion (Vs and Vs30 calculation), heuristic methods for joint inversion of seismic data optimization.
GDM is author of several papers in international peer-to-peer journals and reviewer in the field of Geophysics.
The list of publications is available here.



Our mission
Eliosoft is a dynamic company that works in the following fields:
R&D activity in different areas of Geophysics with special emphasis on seismics
design, development and selling of geophysical software applications
acquisition and processing of seismic data
geoservices for near-surface applications
educational activities, such as training and workshops, also in cooperation with public institutions and private companies (see our books and articles)
We offer high profile products and professional solutions that integrate the most advanced techniques implemented thanks to our R&D activities in the field of Applied Geophysics and related Geotechnical studies.
Partnership as strategic value



We are always open to new partnerships aimed at developing new and innovative projects in the field of geophysical products and services.
Some of our customers




Norwegian Geotechnical Institute (NGI), Oslo, Norway


Université Paris-Sud, Departement des Sciences de la Terre, Orsay, France







Fugro, Le Bourget du Lac CEDEX, France



Universidad Complutense de Madrid, Department of Earth Physics and Astrophysics, Madrid, Spain

Universidad Politécnica de Cartagena, Department of Civil Engineering, Cartagena, Spain

AGH University of Science and Technology, Kraków, Poland

IG PAS - Institute of Geophysics Polish Academy of Sciences, Warszawa, Poland


National Chiao Tung University, Hsinchu, Taiwan






China University of Geosciences, School of Geophysics and Geoinformation Technology, Beijing, China
Chang'an University, Xi'an, China




Geological Survey of Israel, Engineering Geology and Geological Hazards, Jerusalem, Israel
The Geophysical Institute of Israel (GII), Lod, Israel
King Fahd University of Petroleum and Minerals - KFUPM, Dhahran, Saudi Arabia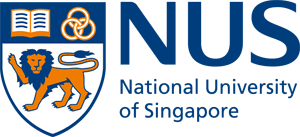 National University of Singapore, Department of Civil & Environmental Engineering, Republic of Singapore







The Hebrew University of Jerusalem, Institute of Earth Sciences, Israel

Golder Associates Pty Ltd, Richmond, Victoria, Australia

roXplore gmbh, Amlikon-Bissegg, Switzerland





Kövesligethy Radó Seismological Observatory, Budapest, Hungary





Instituto Geográfico Nacional, Madrid, Spain





Centro Tecnológico del Marmòl, Piedra y Materiales, Cehegín, Spain



Inteinsa, Medellín, Colombia

GEOVision Inc., Corona, California, USA







Synaxis AG, Zürich, Switzerland






Baudynamik Heiland & Mistler GmbH, Bochum, Germany




Geosurveys - Consultores em Geofisica Lda, Lisboa, Portugal





Geotec Engineering and Environmental Geophysics Ltd., Rishon Lezion , Israel




Deltares, Olanda, MH Delft, The Netherlands





King Saud University, Riyadh, Saudi Arabia





Indian School of Mines, Dhanbad, India




GHD Services Pty Ltd, Brisbane, Australia




Dokuz Eylul University Cumhuriyet Bulvarı, Izmir, Turkey






National Institute of Technology - NIT, Srinagar, India




University of Gadjah Mada (UGM), Yogyakarta, Indonesia





Istituto Superiore per la Protezione e la Ricerca Ambientale - ISPRA, Roma, Italy



CNR - Istituto di Scienze del Patrimonio Culturale (ISPC), Italy



OGS - Istituto Nazionale di Oceanografia e di Geofisica Sperimentale, Trieste, Italy

DISTAV - Dipartimento di Scienze della Terra, dell'Ambiente e della Vita, Genova, Italy
Politecnico di Milano, Italy
Politecnico di Milano, Italy




RICCOBONI Spa, Parma, Italy