CHI SIAMO
Eliosoft nasce dall'esperienza di ricerca maturata da Giancarlo Dal Moro presso diverse istituzioni scientifiche, italiane ed estere, nell'ambito dello studio di metodologie geofisiche non-invasive per la caratterizzazione di sito.
Giancarlo Dal Moro - GDM
Laurea in Scienze Geologiche (110/110 e lode) e Dottorato di Ricerca in "Geofisica della Litosfera e Geodinamica" presso l'Università di Trieste.
Sin dal conseguimento della laurea (1992) ha lavorato nel mondo della ricerca accademica: Università di Trieste; Istituto Nazionale di Oceanografia e di Geofisica Sperimentale (OGS); Charles University e Technical University - Prague; Geological and Geophysical Institute of Hungary (ELGI) - Budapest; German University of Technology - GUTECH in Oman; King Saud University - Riyadh, Saudi Arabia. Attualmente lavora presso il Dipartimento di Sismotettonica dell'Institute of Rock Structure and Mechanics of the Academy of Sciences (Praga, Repubblica Ceca).
Nel corso degli anni i suoi interessi hanno spaziato in diversi ambiti: elaborazione di dati di sismica a riflessione marini e Vibroseis, studio delle deformazioni crostali tramite misure clino-estensimetriche, tomografia sismica, elaborazioni di dati satellitari, elaborazioni di dati GPR, analisi di onde superficiali per la determinazione delle caratteristiche di sito. Attualmente l'ambito della sua ricerca riguarda i metodi geofisici per la caratterizzazione di sito a fini ambientali e di microzonazione sismica: sismica attiva e passiva (MASW, MFA, HoliSurface®, MAAM, ESAC, ReMi, HVSR, analisi congiunte, inversione Full Velocity Spectrum - FVS, ecc.), georadar e telerilevamento, dispersione delle onde di superficie (determinazione profilo verticale VS e Vs30), metodi euristici di ottimizzazione per inversione (congiunta) di dati sismici.
GDM è autore di numerosi articoli in riviste scientifiche "peer reviewed" e revisore per le principali riviste internazionali di geofisica.
Qui la lista delle pubblicazioni.
La mission

Eliosoft è una realtà dinamica la cui mission è offrire al cliente prodotti e soluzioni professionali di alto profilo capaci di integrare le tecniche più avanzate implementate grazie alla continua attività di R&D nel campo della geofisica applicata e degli studi di geologia e geotecnica.
Le nostre attività riguardano:
la ricerca e lo sviluppo (R&D) in diverse aree della geofisica
l'ideazione, l'implementazione e la vendita di prodotti software
l'acquisizione ed elaborazione di dati sismici
i geoservizi per studi di geofisica, geologia, geotecnica, ambientali ed ingegneristici
la formazione nell'ambito di training e workshops organizzati sia in Italia che all'estero
la divulgazione attraverso la pubblicazione di libri e articoli di carattere tecnico scientifico su riviste peer reviewed
La collaborazione come valore strategico



Da sempre siamo aperti a nuove partnerships finalizzate allo sviluppo di progetti innovativi nel campo della geofisica.

Alcuni nostri clienti




Norwegian Geotechnical Institute (NGI), Oslo, Norway


Université Paris-Sud, Departement des Sciences de la Terre, Orsay, France






Fugro, Le Bourget du Lac CEDEX, France




Universidad Complutense de Madrid, Department of Earth Physics and Astrophysics, Madrid, Spain

AGH University of Science and Technology, Kraków, Poland






National Chiao Tung University, Hsinchu, Taiwan





China University of Geosciences, School of Geophysics and Geoinformation Technology, Beijing, China
Chang'an University, Xi'an, China



Geological Survey of Israel, Engineering Geology and Geological Hazards, Jerusalem, Israel
The Geophysical Institute of Israel (GII), Lod, Israel
King Fahd University of Petroleum and Minerals - KFUPM, Dhahran, Saudi Arabia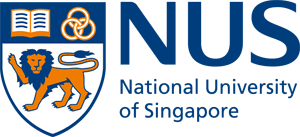 National University of Singapore, Department of Civil & Environmental Engineering, Republic of Singapore





The Hebrew University of Jerusalem, Institute of Earth Sciences, Israel

roXplore gmbh, Amlikon-Bissegg, Switzerland



Kövesligethy Radó Seismological Observatory, Budapest, Hungary




Instituto Geográfico Nacional, Madrid, Spain




Centro Tecnológico del Marmòl, Piedra y Materiales, Cehegín, Spain



GEOVision Inc., Corona, California, USA






Synaxis AG, Zürich, Switzerland




Baudynamik Heiland & Mistler GmbH, Bochum, Germany



Geosurveys - Consultores em Geofisica Lda, Lisboa, Portugal



Geotec Engineering and Environmental Geophysics Ltd., Rishon Lezion , Israel



Deltares, Olanda, MH Delft, The Netherlands



King Saud University, Riyadh, Saudi Arabia



Indian School of Mines, Dhanbad, India



GHD Services Pty Ltd, Brisbane, Australia



Dokuz Eylul University Cumhuriyet Bulvarı, Izmir, Turkey





National Institute of Technology - NIT, Srinagar, India


University of Gadjah Mada (UGM), Yogyakarta, Indonesia



Istituto Superiore per la Protezione e la Ricerca Ambientale - ISPRA, Roma, Italy



RICCOBONI Spa, Parma, Italy